"Ich bin verliebt in Armenien und werde es immer sein." – Karine. Ihr Motto spricht ganz für sich, mit ihrer Liebe für die natürliche Schönheit Armeniens hinterlässt Karine bleibende Eindrücke bei den Reisenden. Anfangs startete sie als Stadtführerin, entschied sich aber dann dafür ihrer Passion nachzugehen, absolvierte notwendige Trainings und führt heute Wander- und Trekkingtouren durch. Wenn du also auf der Suche nach einer lustigen und wissenden Person bist, die dir den Weg durch Armenien zeigt, dann kontaktiere Karine.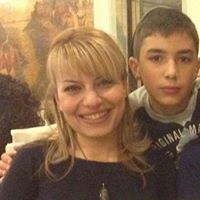 Varduhi
Sargsyan
On behalf of 9-3rd grade pupils of Quantum College, I would like to thank Karine for organizing such an exciting trip to Garni Temple. She could easily establish friendly relationships with pupils making their day memorable, full of aesthetic impressions and historical-cultural information which she was able to present very skillfully. We returned home enriched spirituality and with knowledge. I will surely recommend her as a guide also for trips and hiking organized for schoolchildren.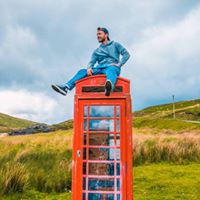 Emilis
Zajančkauskas
Karine is fantastic! As well as having great knowledge of the country, she provides delightful insight into the daily life in Armenia with a great sense of humour. A trustworthy and skilled hiker to be alongside when trekking the beautiful country.
Andy
Daquesian
Karine is a very friendly and knowledgeable hiker. She is very accommodating to all requests whether for a one day or longer excursion. Her knowledge of Armenia's rich history and folklore made the hiking experience that more enjoyable. To all my Adirondack and Pacific Cresters out there, Karine is the real deal. You will be most pleased with her abilities. - Andy D.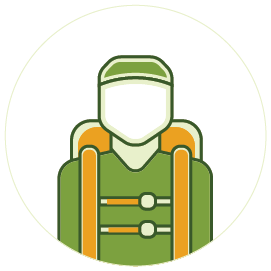 Mike
Injaian
Karine, did an outstanding job as guide for me for 6 days through the Armenian countryside. She made me feel like I was seeing the country as a local, not as a tourist. She has developed close relationships with the people we connect with along the way, whether it is a dinner or bed and breakfast or in a jaunt in a 4 X 4. You feel like part of the family. This is how you want to see Armenia. We did some hiking in the mountains as well and the views are absolutely breathtaking. If you're up for some hiking this experience is not to be missed. A very memorable trip. Hope to be back.