Tad
Karapetian
One of the best days I had in Armenia was hiking this trail, taking in the views, exploring the ancient monastery and inhaling amazing bbq in the town on the way back at voskan restaurant (?).
Alyssa
Mathias
Architectural restoration teams have been working at Bekh Anapat. If you arrive in the early afternoon, you may be invited to lunch!
Oscar
A.
Now that ARK Armenia has installed signs, it should be quite easy to find the start of the trail from Bekh village. However the locals are very friendly and can also show the way. The trail is well-marked but it can get very muddy when it rains!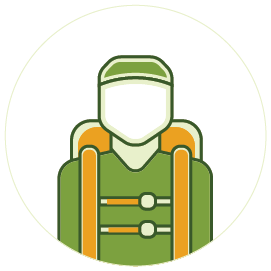 Rahel
Fisher
Being at Bekh Anapat it's nice to continue the trail in south-west direction a bit higher up to then descend to Verin Vachagan.
Get a taste of Armenian hospitality