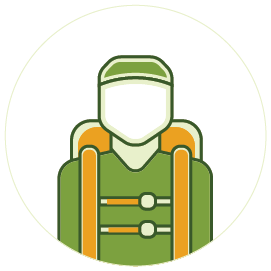 Aline
Yordikian
Hiking from Hovhannavank to Saghmosavank was a Wonderful experience. We stopped by Anoush's house right by Hovhannavank church to observe how they prepare lavash! Arriving to Saghmosavank was also one of the highlight of this trail because of the breathtaking view over the canyon. Enjoy Armenia!
Maral
F.
Note that it is easier to get a cab back to Yerevan, or wherever you are going, from Hovhanavank, so it is best to start from Saghmosavank. That being said, it is beautiful in either direction. An easy hike, perfect for a half day outside of Yerevan.
Charlotte
P
This trail is SUPER FLAT, perfect for those who can't decide whether they want to go for a hike or a walk!
Get a taste of Armenian hospitality