Kanchaqar Campzone
18 Street, Haghpat, Armenia
Kanchaqar Campzone and rest area is located in Haghpat village of the Alaverdi community. It's a very pleasant camping spot especially after a long journey. The area has all the amenities you could need, with hot water for showers, bathrooms, and also a kitchen. They offer tents for rental or you can bring your own.

The camp zone offers fantastic views of the area and is conveniently located near the road leading to/from Haghartsin village. Be on the look out for camp zone road signs that will direct you to the area.

Call ahead to arrange a meal made with local ingredients or bring your own food and prepare it yourself at an epic picnic shelter at the edge of the campground.

Be sure to ask the multi-lingual Martun about the unique meaning of the name!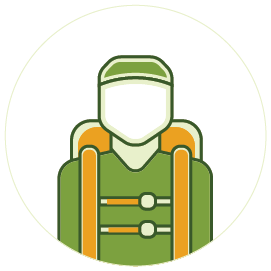 Arpi
Ohanjanyan
Great place, great people, Martun is very helpful, the place is gorgeous.