Benson Tour Guest House
St. 5 house 11, Gomk village 3801, Vayots Dzor, Armenia
Benson Tour operates two guest houses in the quaint and beautiful village of Gomk, one with a total of 16 beds (2 bedrooms), and the other with 5 (3 bedrooms). Both guest houses come with shared bathrooms, separate kitchens, heating, towels, and linens. Benson Tour also offers one day and multi-day excursions in and around Gomk, with activities like horseback riding, fishing, and camping. There's so much to do and see here that you could spend your entire time in Armenia here. If you do, we won't blame you.
Charlotte
P
I don't even know where to start! The food? Amazing - ask for their eggplant salad. The surroundings? Magnificent - the whole mountain turns red at sunset. Beds are comfy, there's plenty of fun activities to do in and around Gomk, from hiking to horse back riding to lake swimming.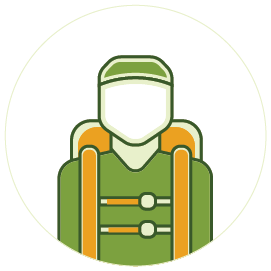 Anne
Birke
Great accommodation in quiet Gomk which is a great place to hike. Owners are so friendly and prepare delicious food for their guests.